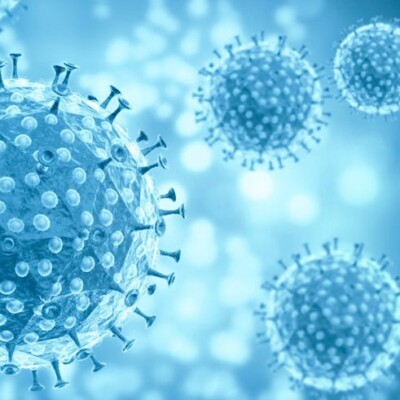 As defined by the World Health Organisation (WHO), coronaviruses (CoV) are an extensive family of viruses that can cause diseases in both animals and humans.
In humans, coronaviruses cause respiratory infections that produce mostly mild symptoms. However, they can also cause more serious diseases, such as the Middle East respiratory syndrome (MERS) – first seen in 2012 – and severe acute respiratory syndrome (SARS) – seen in 2002 -.
SARS-CoV-2 is a new strain of coronavirus that affects people. The first outbreak was discovered last December in Wuhan City (Hubei Province, China) and it has spread worldwide. COVID-19 is the name of the disease caused by this virus.
How is COVID-19 transmitted?
When an infected person
speaks, coughs or exhales
, droplets from the nose or mouth fall on objects and surfaces around them. If an uninfected person touches these surfaces and then touches their mouth, nose, or eyes, they
can become infected and contract COVID-19
. It can also be spread by inhaling the droplets that the infected person has spread when speaking, coughing, or exhaling.
What can I do to prevent the virus from spreading?
We can all take
preventive measures
to reduce the chance of getting or spreading COVID-19.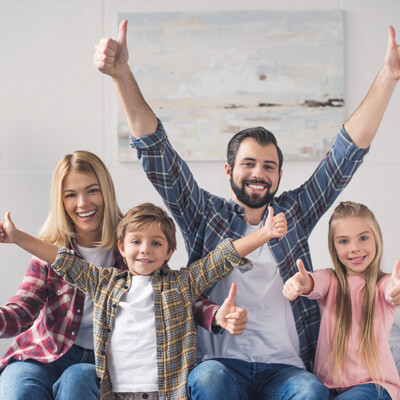 Are Sanytol products effective against COVID-19?
Sanytol products have been tested against SARS-CoV-2, the virus causing COVID-19 according to EN14476 (Quantitative suspension test for the evaluation of virucidal activity in the medical area ; Chemical disinfectants and antiseptics). To date, Sanytol Multipurpose Spray, Sanytol Cleaner Disinfectant and Sanytol Hand Gel Disinfectant proved to be effective against SARS-CoV-2. Results against SARS-CoV-2 for other Sanytol products will come soon.
In the meantime, according to the scientific community assumption that the viruses belonging to the same family, due to their similar structures and properties, will present similar sensitivity to disinfectant products, it is expected that Sanytol products that are effective against human coronavirus 229E and/or vaccinia virus will be also effective against virus causing COVID-19.
Products that you can use to disinfect your home
For cleaning and disinfecting surfaces:
Disinfection measures at home
FREQUENTLY ASKED QUESTIONS
Are Sanytol products effective against the SARS-CoV-2 coronavirus?
Although this new virus (SARS-CoV-2) is not available for testing in efficacy trials, different Sanytol products (such as Sanytol Multi-uses, Sanytol Household Cleaner, Sanytol Hydroalcoholic Hand Gel and Sanytol Household and Textile) have been tested against another strain of the same family, the 229E human coronavirus, and have been effective in killing it, so the mentioned Sanytol products are expected to be effective against the COVID-19 virus.
How many hours does the effect of Sanytol last?
From the time the product is applied, the surface will remain free of micro-organisms more or less time depending on the contact it has with potentially germ-bearing objects. If the surface is high contact, it must be disinfected after each use.
What surfaces of the home should I disinfect more frequently?
The rooms that concentrate the most germs in the home are the bathroom, the kitchen and the living room. As well as cleaning and disinfecting these spaces, we must also take into account the devices and objects that we touch most often, such as the television remote control, telephones, door knob, taps, light switches, toys, computers, etc.
Do I have to disinfect clothes and other textiles?
Although it is true that there is no scientific evidence that COVID-19 can be transmitted through clothing or that it remains on textiles, it is recommended to wash the clothes that we use to go outside with the usual detergent or a textile disinfectant. Choose a high temperature wash cycle (60º) to completely eliminate germs and, once the wash program is finished, hang the clothes and let them dry completely.