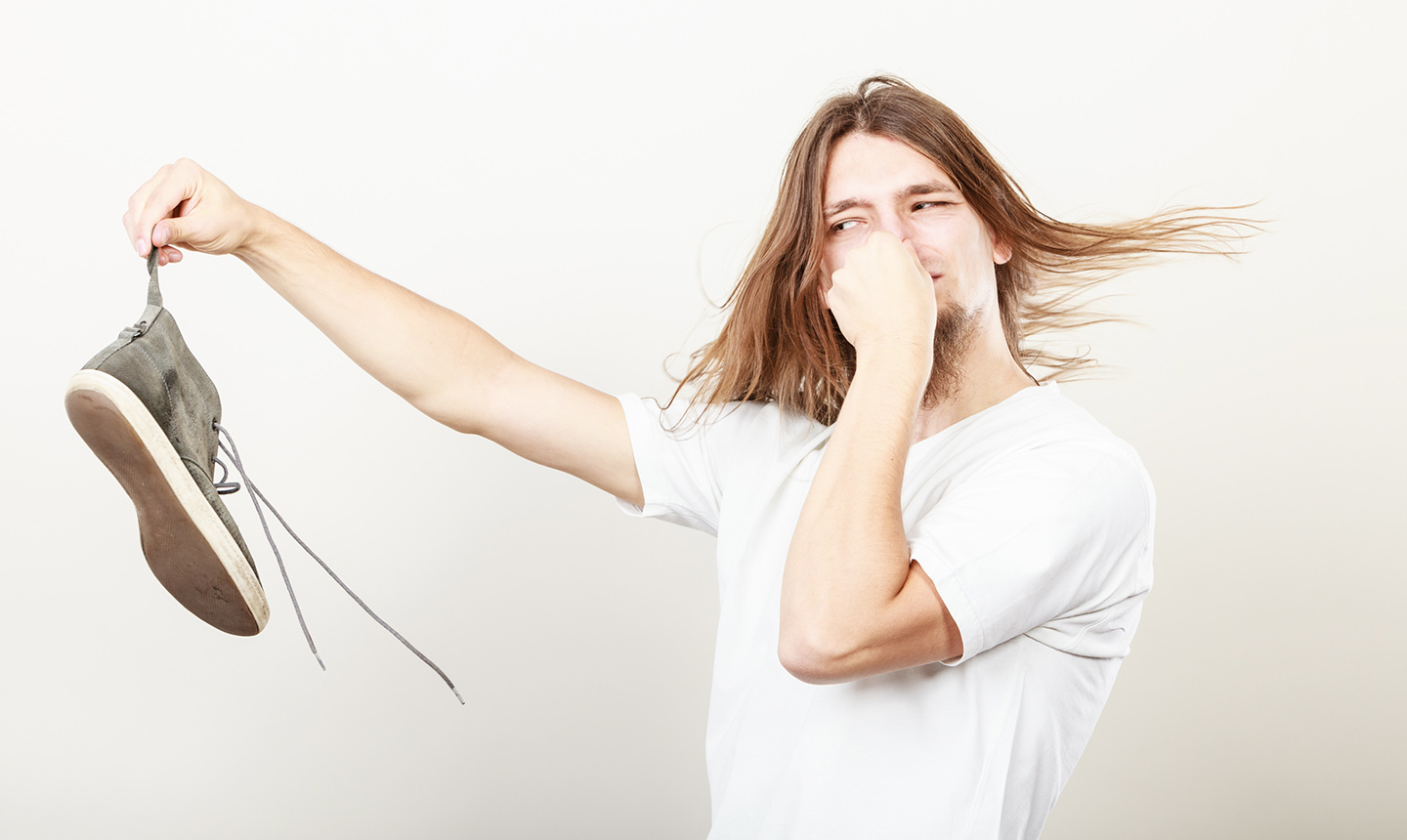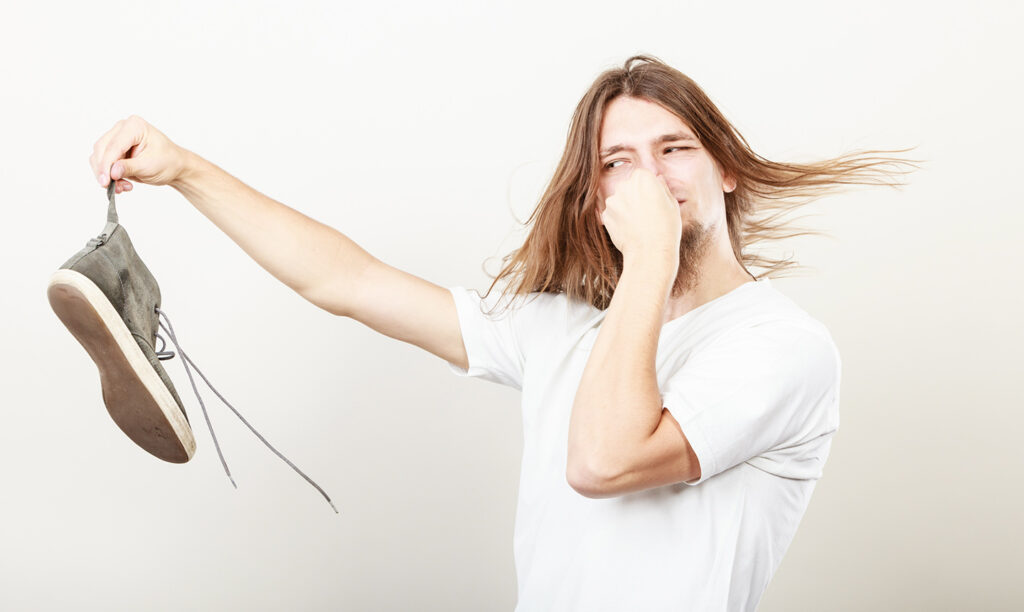 Feet sweat throughout the day, especially in hot weather, although the sweat or the glands that produce it do not smell of anything. The bad smell of feet appears as a consequence of the bacteria that inhabit our skin and feed on the body sebum.
To avoid your feet smelling bad, we give you some tips that will be useful for you.
7 tips to get rid of bad foot smell:
Wash your feet very well each day. Something as simple as good body hygiene can go a long way in keeping bad smell at bay.
Periodically wash your shoes. Not all footwear is washable but wash any that can whenever you can and add Laundry Disinfectant – White Flowers to eliminate bacteria and leave it with a pleasant aroma.
Change socks. This must be done at least once a day. In cases of increased sweating, such as after exercising, it is important to change socks again. When choosing them, keep in mind that those made of natural or special fibres minimise sweat by allowing better breathability.
Change the insoles of sports shoes. After sports, a greater excess of sweat accumulates. Change the insoles you use regularly and wash them to prevent the bacteria that generate the bad smell from accumulating.
Wear light and breathable shoes. This type of shoes prevents excessive sweating of the foot. Whenever the temperature allows it, wear shoes that are open. Wearing sandals encourages better foot ventilation. It is recommended that when you get home you let the shoes you have worn air and dry completely for at least one day.
Avoid moisture: use special powders inside the shoe to keep the foot dry if you sweat heavily.
If your shoes smell bad, disinfect them. To fight the root problem and eliminate smell-causing bacteria, use Shoe Disinfectant – Fresh Scent. It is an exclusive product for the interior of footwear that acts intensely at the root of the problem, thus eliminating the bad smell from the shoes. It is very effective against bacteria such as staphylococcus epidermidis and other viruses and fungi such as athlete's foot or ringworm.

You can use this spray whenever you feel that sweating conditions can cause the bad smell to reappear. The sooner you act, the easier it will be to eliminate the bad smell from feet since you will prevent the bacteria that cause the bad smell from proliferating inside the shoe and passing on to your feet.