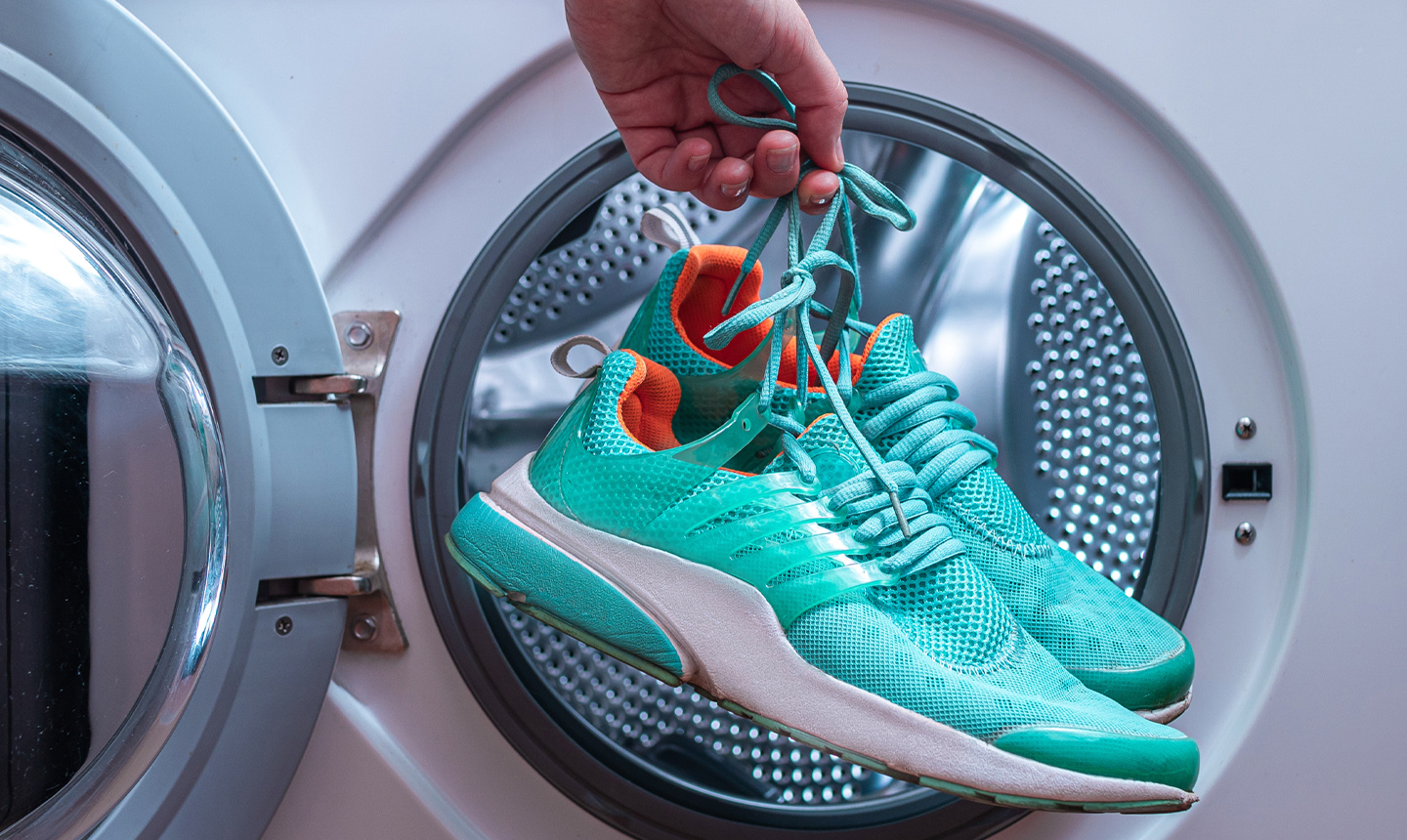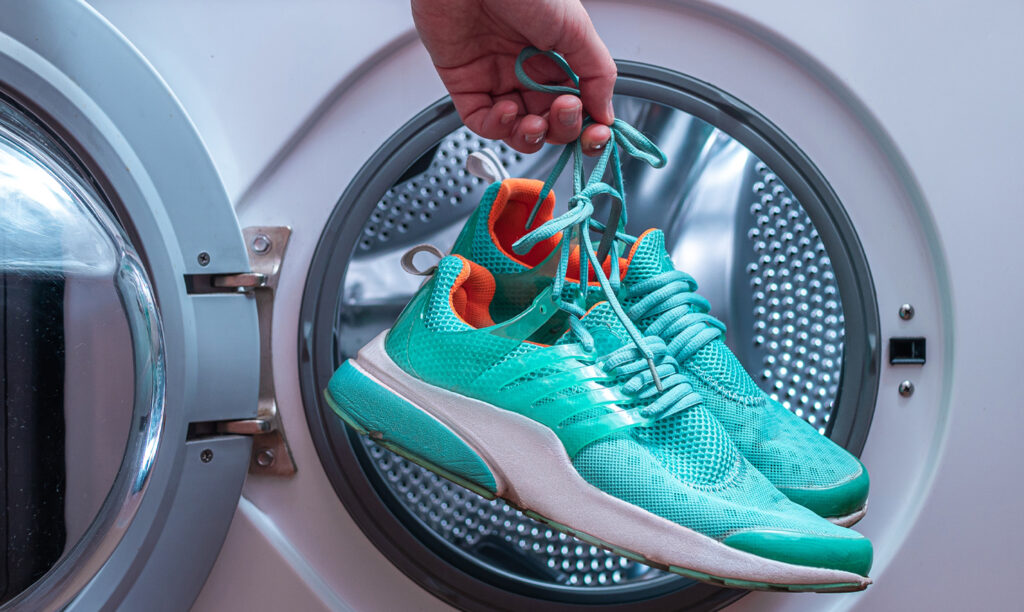 Whether you play sports or not, you are sure to have sports shoes at home. Their use ends up making it inevitable. Although manufacturers do not recommend washing sports shoes a lot in the washing machine, it is advisable to follow these tips when washing them:
Tips for washing your sports shoes step by step
Remove the laces and insoles if possible. This will prevent these parts from coming loose or getting tangled in the wash.
Try to brush away the embedded dirt. Leave only the dirt that you cannot completely remove from the shoes, making washing as easy as possible.
Put your shoes in a special bag for washing delicate items.
Select a short wash programme without spin. The less time the shoes are in the washing machine the less time they will be exposed to possible knocks or excess water, which can damage them.
Use a moderate temperature and add Sanytol Disinfectant Stain Remover. This disinfectant additive, apart from removing the most stubborn stains, will help you finish the washing process, which will never be complete without good disinfection.
Bear in mind that while we do sports our feet sweat abundantly, and this sweat serves as food for the bacteria there may be in the shoes, thus causing the frequent appearance of a bad smell in the feet and in the footwear.
Let the shoes dry completely. If possible, drying should be done outdoors in the sun.
We recommend that you wash the laces with your laundry, or if you want to do it with the sports shoes, it is best to put them in another bag.
The insoles are always better washed by hand to prevent them from losing their shape and becoming useless.
If your shoes are not washable, follow these tips:
Brush off the remains of dirt and clean the outside with a damp cloth.
Remove the insoles. Wash them by hand and let them dry in the air.
Once dry, spray them with Sanytol shoe disinfectant to remove the bacteria and smells
Also spray the inside of the shoe before replacing the insoles
If you are always unsure about washing your sports shoes in the washing machine, we recommend you follow these tips step by step to leave them perfect. Remember that before storing and arranging your shoes, they must be clean and disinfected. We will thus reduce the chance of catching micro-organisms from their direct contact with the dirt on the street floor.